作者:Admin来源:Kaimei发表时间:2015-08-08查看:1289次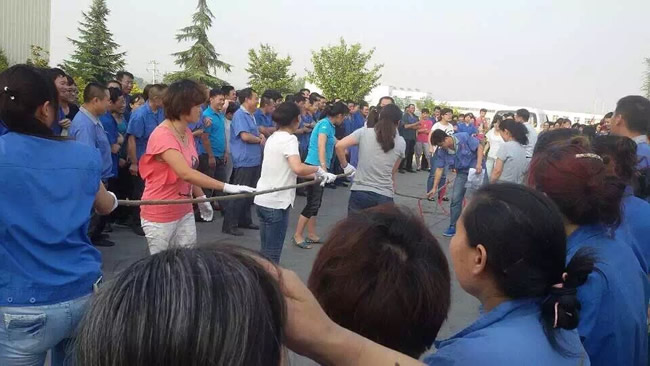 To active company culture and strengthen employee's physique, Kaimei Sports Season kicked off on July 1. Theevent set up many
sports, entertainment events, seashore outdoor sports projects, etc. All of staff take part in the activity actively. This Reflects Kaimei
internal unity and teamwork spirit, showing the positive spirit of staff.
Opening ceremony presided over by the administrative department of the company, along with salvo , the first competition - tug of
war also started the sports season. During the game, each team member hard working, the atmosphere on the field and off the court
are very tension.
Cheers voice lasting long. Especially during the most intense time , everyone do not retreat, stick it out. The players on the pitch all
morale, with their sweat to show us the meanings of the unity, their indomitable willpower and the spirit moved everyone, employees
all full of the enthusiasm. Cheer voice make the competition more intense and interesting.
---